So here's what I've been listening to lately via Rhapsody
(They just bought Yahoo music. If you sign up for free, you can listen to 30 songs a month for free! Rhapsody is what we use for our worship team to learn new songs)
:
Charlie Hall: The Bright Sadness
It's pretty good, but I've only heard it a couple times. I have a policy that I reserve all music judgments until I've listened to something 4 or 5 times through. But so far I like it. Charlie is a prophetic musician that I have loved over the years. I gave him the book "Valley of Vision" a couple years ago, and he used a quote from it in his last album. He told me and a friend in '97 regarding our question about songwriting, "It's amazing what you can do with G, C and D."
Hillsong: This is our God
This worship album is amazing. It's got some of the United punch to it. I've talked about this album before, as I was able to get my hands on a pre-release a few months ago. Your soul will be moved Godward.
Coldplay: Viva La Vida
It's typical Coldplay- amazing music that you love more with time, but I have no idea what the words are, much less what the songs mean. But I guess since I'm a Generation Xer that's not supposed to bother me. It doesn't. This is my favorite Coldplay album to date.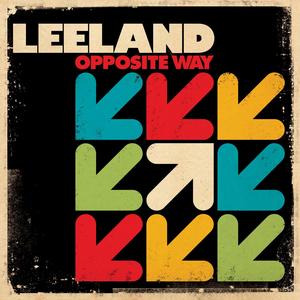 Leeland: Opposite Way
These youngsters know how to write cotton candy melody hooks. No wonder Michael W. Smith loves them (they've written songs for him, I'm told). Though it's not as good as their first album (the Sound of Melodies), this album is solid. I love the first 2 tracks. They not only write a mean hook, they also have insightfully unconventional lyrics. Even their occasional use of trite lyrics is cool.
Speaking of cotton candy, I'm about to watch National Treasure 2...